Reds is a West Australian Hockey Club for like minded hockey players, families and friends who want to play or support the sport whilst improving skills and making long lasting friendships. 
We operate based on a culture of inclusion, fairness, mateship and fun. 
Our core values are inclusivity, supportiveness, honesty and openness, personal growth, a team and club first attitude, collaboration and inspiration.
Reds Hockey provides players with opportunities to develop their Hockey ability and excel in the sport. Many of our top players have gone on to play for Australia's State, National and Olympic teams.
Reds Hockey Club is located at Aquinas College, 58 Mt Henry Road, Salter Point, WA. Our Minkey program runs every year at Trevor Gribble Park in Willetton, WA.
We would love to hear from you! Send us an email at info@reds.com.au or check us out on Facebook, Instagram and YouTube!
CONTACT REDS HOCKEY
Address: Aquinas College, 58 Mt Henry Road, Salter Point, 6152
Email: info@reds.com.au
Post: PO Box 1191 Bentley DC 6983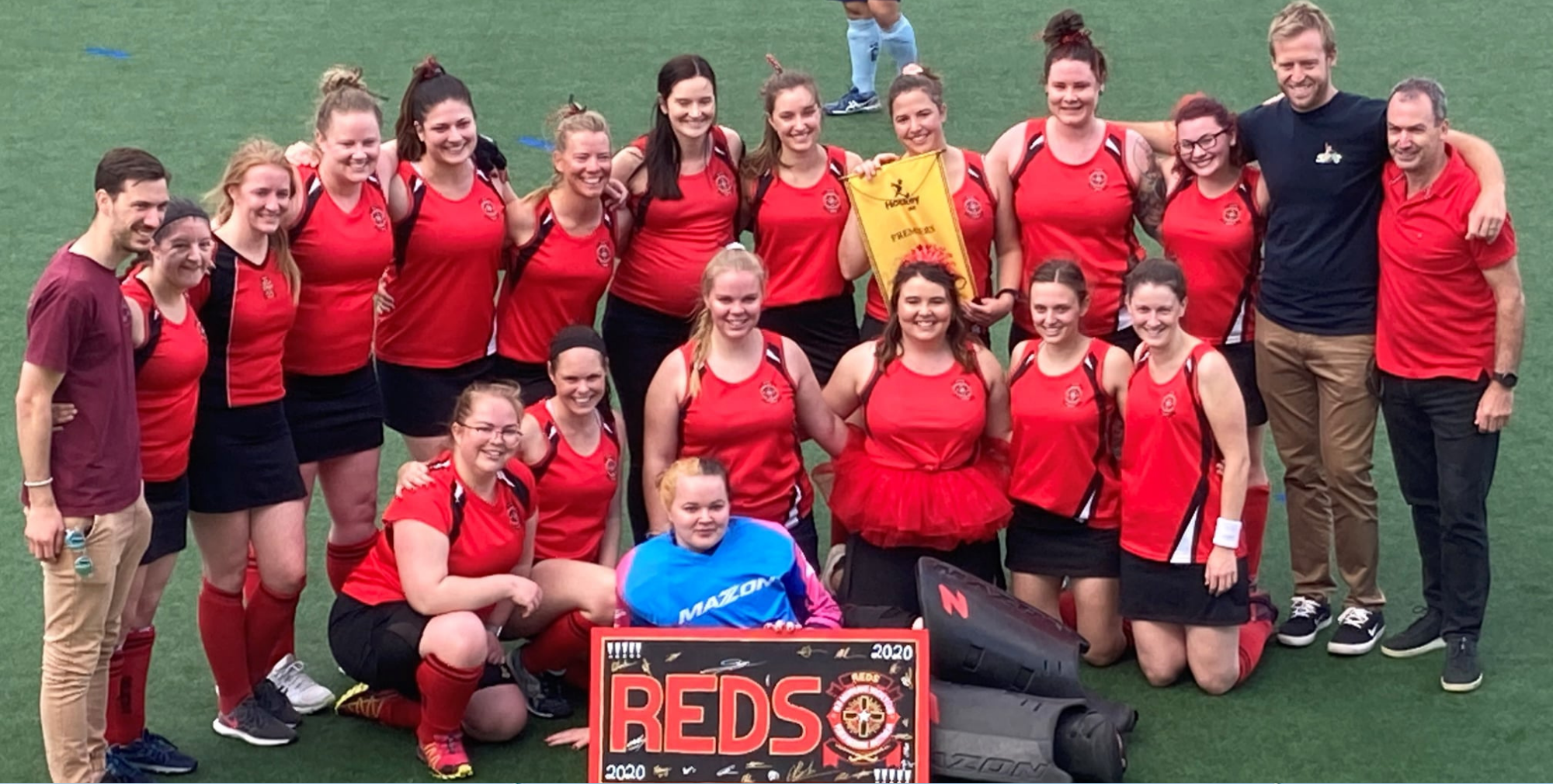 Learn about our club's strategic plan for 2019-2025
Participation
– Create a selection and development pathway that is transparent and linked to the Club Values

– Adhere to a key set of agreed behaviours and obligations both on an off the field.

– Develop mechanisms for the Club's committee to effectively manage the strategic direction of the day from year to year.

– Ensure Kitchen and Bar facilities create opportunity for social interaction within and between teams when playing.
Organisation
– Articulate and reinforce that the club is predominately a volunteer organisation

– Strengthen and grow our relationship with the College and community so that there is consistency in values and engagement.

– Establish a communication framework that links all stakeholders at the appropriate level.
Management
– Align the annual management plans with the Strategic Plan.

– Establish annually a set of key measurable actions and goals that builds on the previous year

– Deliver training sessions that promote engagement and celebrate our successes using media, actions and common communication themes.

– Ensure the club is financially stable.
Funding and facilities
– Ensure club members are aware of sponsors, their product orientation and their obligation to support them

– Establish a schedule to enhance and grow the Club facilities in alignment with the Colleges requirements.